Welcome to Legs 800 Club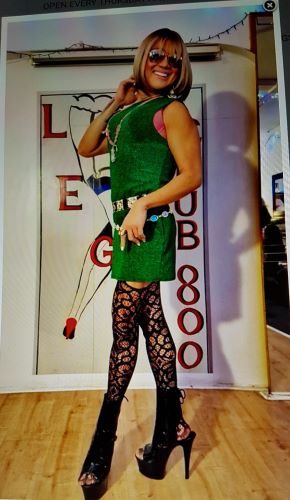 Why not come and enjoy the largest &
friendliest TV & admirers club in London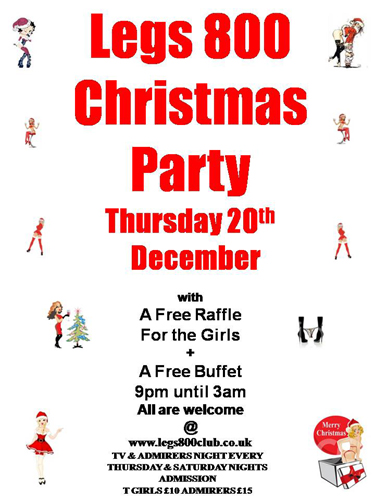 Thursday 20th December is Legs 800 Christmas Party 9pm to 3am
with A Free Raffle For the Girls + a Free Buffet
£10 for Girls £15 for Guys +++ Girls that come on the Thursday night
get a voucher to let them in the following Saturday for free.



Saturday 29th December
Pre New Years Eve Party with a Pizza buffet.
Come along for a fun night. All are welcome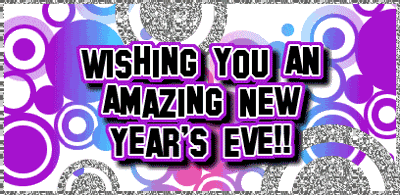 Remember Legs 800 Club nights are every Thursday and Saturday night.
The dates you see here are special event nights that are put on.

TV AND ADMIRERS NIGHT EVERY THURSDAY AND SATURDAY
ADMISSION . T GIRLS £10 ADMIRERS £15

FREE ENTRY pass available valid for Saturday's
If you visit Legs 800 on Thursday's. (For TV's only)

Click on the photos button below to see
photos from the Party nights.




Remember Legs 800 Club nights are every Thursday and Saturday night.
The dates you see here are special event nights that are put on.


The Victoria Line, Walthamstow Central Station and the
Central Line, Leyton Station is running 24 hours on Saturday nights.

Ladyveil Ultra Femine Mistress will be at Legs 800 Club
every 2nd saturday of the month for your pleasure.

Please Note that the use of E-Cigarettes/Vaping is not allowed in the
Lounge, Changing Rooms, Toilets or Playrooms.
It is only allowed on the Ground Floor and Smoking Area.

The 3000sq ft venue boasts 3 levels, Including
Dance floor/lounge, 2 dressing rooms
with lockers and Showers. Play level consists
of 2 dark rooms, a fully equipped dungeon, video
lounge and private cubicles.

Open:
........Thursdays TV & Admirers....9pm - 3am
........Saturdays TV & Admirers.....9pm - 3am
...Bisexual & Gay Sauna open 7 Days...From Mid-day


For information: 020 8558 1331

Discretion Assured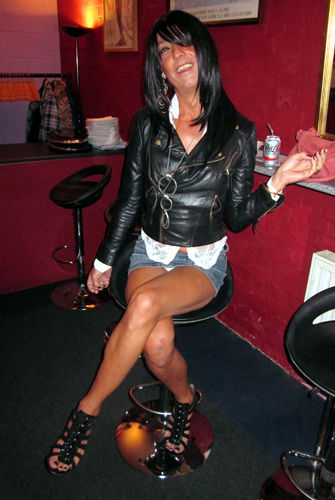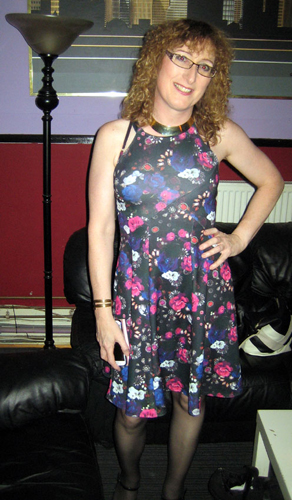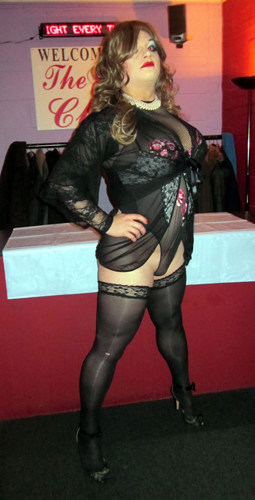 Safe storage for T-Girls
We have a number of Girls who have not collected their bags for 3 months.
You should contact the club asap or they will be disposed of.
We are now offering safe storage for T-Girls. The cost is £2 per week,
payable for a minimum of 10 weeks in advance. You would need to supply
a first name and surname to avoid confusion with other girls of similar names.
All you need to collect your items is to give your full name at the counter
and the same when you wish to return them.
We reserve the right to dispose of any items if 6 weeks have passed after
your deadline without you renewing your storage.
800 Lea Bridge Road, Walthamstow, London E.17 9DN Next to the
Euro Design Furniture store Whipps X end of Lea Bridge Road.
If you come by car you can Park in the surrounding streets. If
by train, there are 2 mainline stations around 1/2 mile away.
Walthamstow Central on the Liverpool ST line and Leyton
Midland on the Gospel Oak line. The nearest Underground
station is Walthamstow Central on the Victoria line around 1/2
mile away. Details of all these stations and further directions
can be found by clicking on the "Directions" link below.
Which will take you to the relevant Multimap website.
Local Hotels
Travelodge London
Snaresbrook Hotel
73 Hollybush Hill
Snaresbrook
London
E11 1PE
Tel no: 0871 559 1845
Hotel Website
The Sir Alfred Hitchcock Hotel
147 Whipps Cross Road
Leytonstone
London
E11 1NP
Tel no: 020 8530 3724
Hotel Website
Ibis Styles London Leyton
543 Lea Bridge Road
London
E10 7DN
Tel no:020 8556 8080
Hotel Website
Local Cab Service Available
---
---